Here is an example of what happens when I click Reply to a Property Update email I received from the PSP website system. Notice the email address in the To field: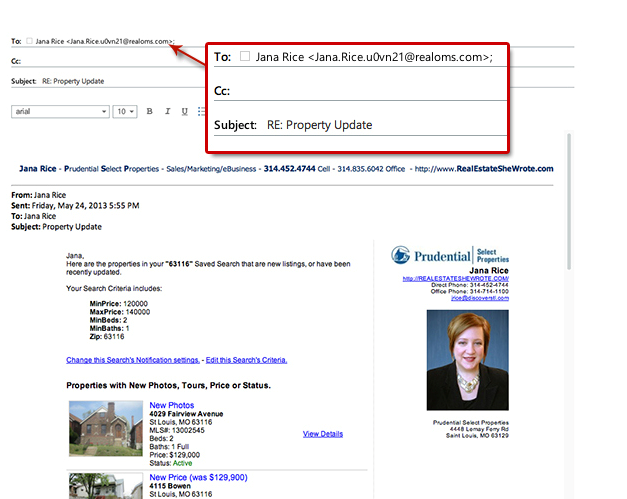 This is an email address configured by the RealOMS (REWS) website system that PSP uses. Its purpose is to log and save the email interaction between you and your website contacts.
These emails can be found with the contact entry under My Contacts on the backdoor of your website. Just click 'Email' at the upper right after clicking on the client.
Questions? Email helpdesk@discoverstl.com