Creve Coeur, Missouri is one of the premiere neighborhoods in West St. Louis County.  According to the St. Louis multiple listing service, the median sale price for a home in Creve Coeur is $215,500. While some portions of St. Louis real estate may now be on the decline, statistics on Zillow show that prices are up for Creve Coeur by .6% over the course of one year.
Perhaps some of the success of the area can be contributed to their constant diligence to planning and improvements.  As you drive down the main drag on Olive Boulevard, you will see that the city has made substantial upgrades throughout to lighting, sidewalks and the overall aesthetics of the area.  Newer commercial and residential developments are a positive sign of progressive growth.  The city's website (www. creve-coeur.org) proclaims that "Creve Coeur is a key node for technology, life sciences and health services in St. Louis."  The site cites that the major corporations residing in Creve Coeur includes "Monsanto Corporation's world headquarters, the Nidus Center for Scientific Enterprise and the Donald Danforth Plant Science Center. "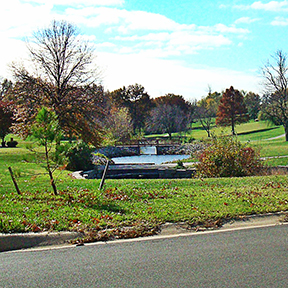 Growing families will find that the educational institutions contained in or nearby Creve Coeur real estate are of an excellent quality. Ladue and Parkway are the public school districts. Both have an excellent reputation.  Activities for people of all ages are plentiful, which includes an aquaport, dog park, ice rink, golf course, bountiful parks and more.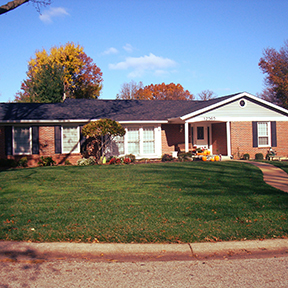 Centralized access to Interstate 270 and Highway 40 make the location ideal of homebuyers seeking an easier commute.  Creve Coeur homes come in a variety of styles from elaborate mansions to comfy ranch homes of a more traditional approach. Condos and villas may also be available. Contact your Prudential Select Properties agent for a list of Creve Coeur open houses.