Considered by many to be desirable St. Louis real estate, Ballwin offers many amenities with close proximity to churches, schools, shopping, parks and more.  Family friendly subdivisions often offer organized activities like swimming competitions and neighborhood parties.  The Pointe at Ballwin Commons also offers a diverse array of fee for service recreational facilities to include an indoor pool, workout facilities and more. Located next the municipal golf course, families also enjoy the North Pointe Family Aquatic Center during the summer, which is much like a mini water park with a winding "Lazy River."
Ballwin, Missouri real estate varies from the well-established ranch styles to multi-level new construction.  Subdivisions are well-kept and the city works consistently to make improvements to sidewalks and public streets that includes yard waste pickup and leaf sweeping during the fall season. Fee-based trash service with an easy to use recycling program is reliable, convenient and affordable.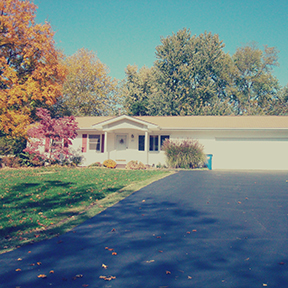 Sunday afternoon is a great time to tour Ballwin open houses along Manchester Road and New Ballwin Road, which are the main access points for much of the area.  Enjoy a stroll around the beautifully landscaped New Ballwin Park or a picnic at Vlasis Park.  These parks and others are open and available to the public.
Your Prudential Select Properties agent can create a personalized list of Ballwin homes for sale and help find just the right neighborhood for you.  Call us today to learn more.